Journal
Pop - Up Shop - Save the Date December 2023
Save the date, we will be at the Newcastle John Lewis for one week only, this coming December, from 18th - 24th for all your last minute hand made glass....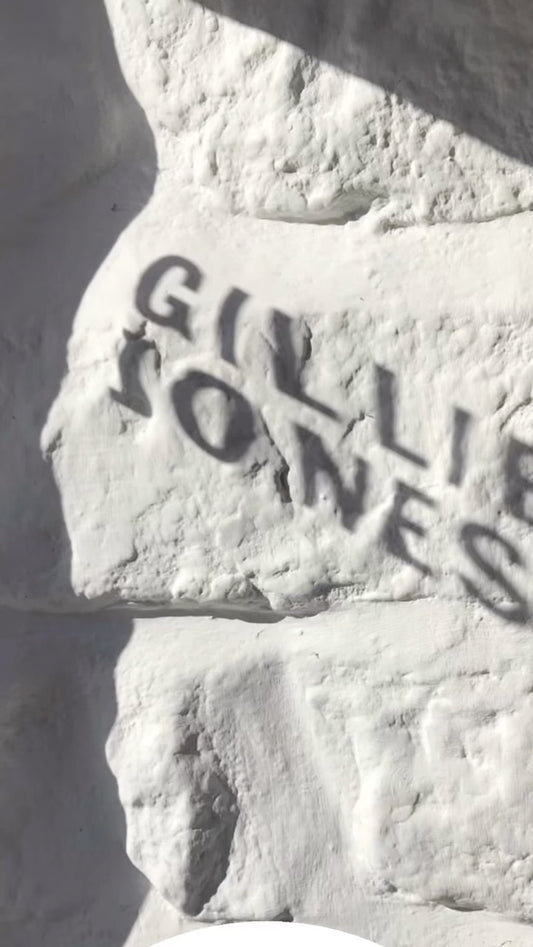 August Bank Holiday 2023
We are open our usual hours this weekend
Friday 10.00 - 4.00
Saturday 10.00 - 4.00
Sunday 2.00 - 4.00
Monday 10.00 - 4.00
See you soon
New Bowls
We have been taking a few new photos of our classic opaque bowls.
You can see them all in the shop.
Crucible - Changing the Pot
The furnace is off as we change the crucible, ready for the year ahead making glass. The pot corrodes over time and develops holes or cracks, which can, eventually go through and create all kinds of havoc for a glassmaker. This pot has been in the furnace since summer 2017 and is ready to come out. Hope to have the furnace relit next week and have the beating heart of the building return to warm this stone building through.
Happy New Year 2020
A very happy new year to you.
We are looking forward to this new year for many reasons. We have plans made, many of which will involve celebrating our 25th year making glass together in Rosedale.
Please join our studio mailing list to be the first to learn of special events and exhibitions.
In January and February each year, we work behind closed doors and resume our usual opening hours on March 1st.
We still accept PayPal orders during this time and if you would like to visit the studio, please call ahead to arrange an appointment.
Thank you.
Warm regards from Rosedale,
Stephen & Kate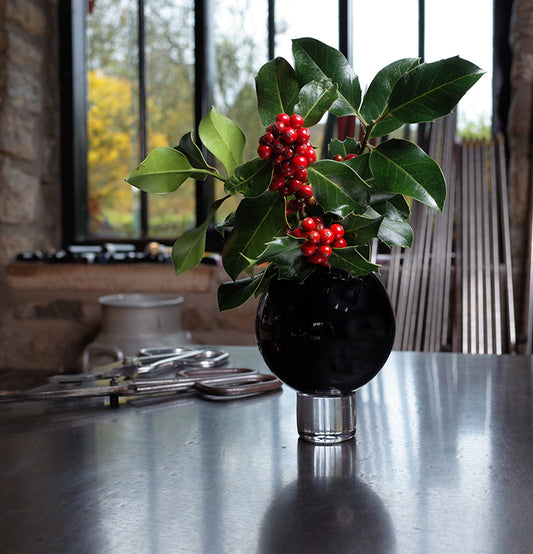 A Simple Black Vase
A simple vase in black glass, that allows for any colour of flower to shine, be it a single garden bloom, or an elaborate table centre for a special occasion.
The vase has a small hole of approx 1.5cm diameter in the top so as it can hold a simple single bloom or an arrangement.
Available in a large or small size.
Last orders for Christmas 19th December.
Crossing Line Crossing Colour
Our studio exhibition closes this weekend. New work in Swedish Overlay engraved glass, plate, bowl and sphere forms. .
Studio Exhibition - Crossing Lines Crossing Colours
An exhibition of new overlay engraved bowl, plate and sphere forms. Taking elements of the landscape and abstracting the marks, overlaying colour and line. The stone walls that divide this landscape follow the geology, criss cross the land making an order, a structure, framework to which people work and manage the landscape. This division has an energy and creates a familiar pattern and an illusion of control over the landscape and the elements that shape it. All these pattens in the landscape are but temporary marks which them selves will be in time overlayed. The exhibition runs from 3rd June until 30th June If you'd like more info or an invite to the PV, please join our studio mailing list.