Journal
The making of our limited edition bowl, The Sloe Berry
A film by With Love, Manchester.
Busy Week
We welcomed a film crew this week. Look forward to seeing and sharing the details of the days work in 2018.
Reflections
Transparency and light.... just love glass. Dag Rose Limted Edition Bowl snapped in the studio.
October Overlay
Todays work in the hot shop. Testing colours for our forthcoming exhibition at the Bowes Museum 2018.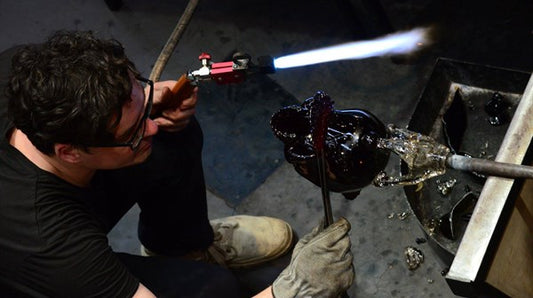 International Festival of Glass
Stourbridge - August 25th - 28th all you need to know is
here
if you enjoy glass, want to take in exhibitions and demonstrations. Link here for the programme of glassmaking
demonstrations
. Visiting hot glass sculptor Martin Janecky maybe one to watch.
The making of overlay and original work
Film by Nick Turner.
The making of our signature bowl
A Film by James Yeomans.