Journal
Seeing Red - Exhibition
Pleased to be showing 3 new bowls within this group exhibition. Saturday 18 January - Sunday 1 March 2020 - Fen Ditton Gallery "This exhibition is the second in a series of exhibitions exploring colour that Amanda Game is curating for Fen Ditton Gallery. Each show brings together works by artists, from different disciplines, to explore how colour as both subject and medium remains a fundamental part of many artistic processes." More details
here.
With Love - Manchester
Our friends over in Manchester have created a pop up department store celebrating story led brands. We are pleased to say some of our studio production bowls have been curated into this event. If you are over in Manchester, we reckon this will be worth a visit, and each Thursday night there are a series of events to enjoy. full details
here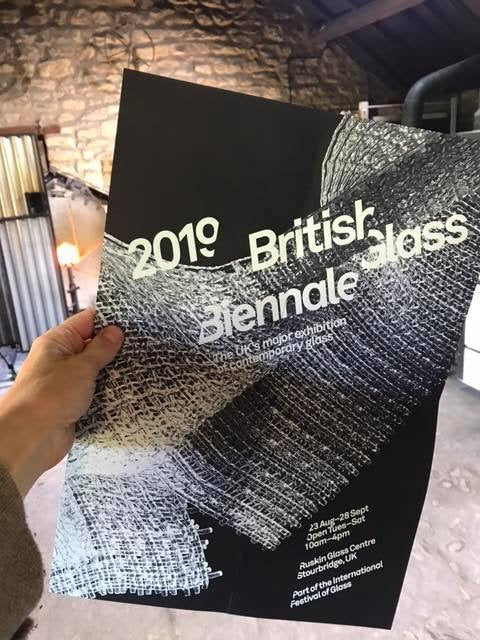 The British Glass Biennale
Delighted to say we have been selected to show a piece at the British Glass Biennale. The show is at the Glasshouse Art Centre, The Ruskin Glass Centre, Wollaston Road, Amblecote, Stourbridge DY8 4HF and opens on 23rd August until 28th September 10am - 4pm
Popping Up in Sheffield - July 27-29
We will be popping up in Sheffield as part of this new event, run by the team at Great North Events with our studio production and limited edition bowls, with a mini version of our Rosedale studio. Look forward to seeing you. July 27-29 at the Millennium Gallery, Sheffield for tickets please follow this
link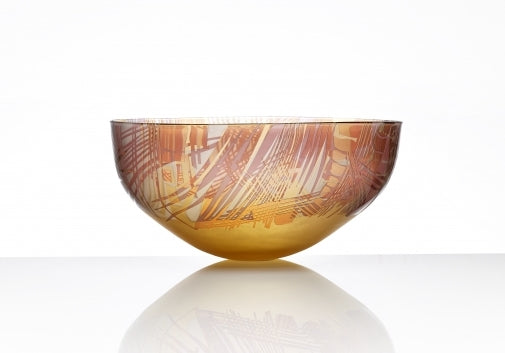 Exhibition - London Glass Blowing
We are delighted to announce we will be showing three of our 'Landscape Bowls' as part of a group exhibition which open this Friday at London Glass Blowing, Bermondsey, London SE1 1UD. For More information on the show, have a look at the London Glass Blowing
Website
Spring Rituals - Exhibition Catalogue
Thank you to everyone who came over to Rosedale for our Private View of Spring Rituals.
Decorated eggs have long been a potent cross-cultural symbol of new beginnings and springs return. This new collection of pieces are principally inspired by the eggs of the now extinct Elephant Bird. These works explore the patterns made by the reassembly of these fossilised giant eggs. The fragmented patterns are universal in their structure, like cracked dry earth and the breaking ice sheets.
The form of the egg and these patterns remind us of the eggs function as a protector of new life and its inherent fragility.
You can see the online exhibition catalogue here and read the full statement about the work. If you have any enquiries, please do not hesitate.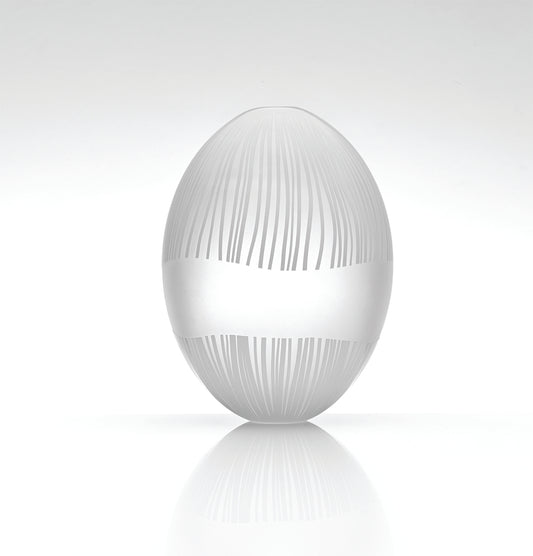 'Spring Rituals' - Studio Exhibition March 26-22 April
New pieces in cameo-engraved glass. Decorated eggs have long been made for spring rituals as a potent cross-cultural symbol of new beginnings. EXHIBITION- RUNS March 26-22 April 2018 Rosedale Abbey YO18 8SA
Exhibition - A Portrait of Place
"A Portrait of Place" Barnard Castle & Teesdale in contemporary cameo glass. February 10 - 13 May 2018
The Bowes Museum
The Landscape of Teesdale has long been an inspiration to artists including the water colours of John Sell Cotman & J.M.W.Turner. Our exploration and 'Portrait' of Teesdale uses a different perspective, digital satellite imaging. This enables a new view of the landscape, revealing the geology, rivers systems and layers of human endeavour, carved into the land and overlaid for millennia. We engrave layers of marks into the glass, blurring the boundary between abstraction and a literal interpretation. Just as changing light illuminates the landscape, light is integral to our work, animating our glass, revealing layers of colours and engraving. Our subtly distorted bowl forms, represent the soft curves and hollows of the land. The gentle forms and complex engraved surfaces of every vessel ensures each piece is a unique object. Four Resovoirs Manmade marks constructed, burned and worked into the land, have their own beauty and rhythm. Winter colours highlight the cold depth of the water and the stark staccato patterns of the burned uplands. Blown Engraved and Wheel Cut Overlay, Cameo Glass H 16cm Ø 40cm